Auditions for Dancing Roles - 2017
Prairie Nutcracker auditions for the December 8, 9 & 10, 2017 productions at Hutchinson's Historic Fox Theatre will be held Sunday, September 24 at ArtisTree, 116 South Main, Hutchinson.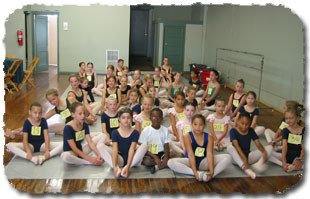 Audition Schedule:
Dancers 7-11 years (Beginning/Beg.Intermediate level)
1:30 p.m. - 2:30 p.m.
Dancer's 12-18 years (Intermediate/Advanced level)
2:30 p.m. - 3:30 p.m.
Pointe dancers may be asked to stay a little longer.
Boys and adults do not need to audition on this day.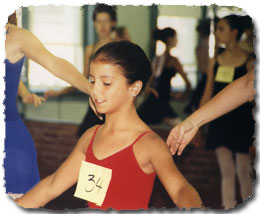 Audition Requirements:
Dancers are expected to audition in leotard, tights and ballet shoes (bring pointe shoes, if en pointe). Dancers should already be dressed for the audition when they arrive, however, please wear a cover-up coming and going. A ballet barre and ballet floor work will comprise the audition.
Dancers need to bring a head shot or photograph of self to attach to audition form.
Dancers auditioning must have at least 1 year of ballet, or kindertanz, and must presently be enrolled in a pre-ballet/ballet class for the current season.
Parts are determined by technical ability, costume size and stage presence. As much as possible, past participation and re-creation of roles when age, costume size, order of show permits, is honored.
Anyone who cannot be present for the rehearsals and the performance should not audition.
Please be prepared to list on audition form any times or dates you would not be available. The key dates for dancers are:
Sunday afternoon rehearsals beginning October 1. Specific times posted with audition results and also included with contracts.
Run-Thru: Saturday, December 2, 12:30 p.m. - 4:30 p.m.
Selected scenes, if needed, Sunday, December 3, 1:00 p.m. - 3:00 p.m.
Production week: December 4 (Act I), December 5 (Act II), December 6 & 7 (entire), all dates 6:00 p.m. - 9:00 p.m.
School Informance for select dancers: Friday, December 8, 9:15 a.m. - 11:15 a.m.
Opening Night and Evening Show @ Fox: Friday, December 8 and Saturday, December 9 both @ 7:30 p.m. Cast Calls are 6:00 p.m. & 6:30 p.m.
Matinee Show @ Fox: Sunday, December 10 @ 3:00 p.m. Cast Calls are 1:30 p.m. & 2:00 p.m.
Results posted on the window of ArtisTree, 116 S. Main by 4:00 p.m. Monday, September 25.
If selected, the dancer and a parent are expected to sign and return a contract, along with a $25 membership fee. Contracts must be returned to the Prairie Nutcracker office at 116 South Main by 6:00 p.m. Friday, September 29. Parts are subject to understudy if a contract is not received.